Seeking truth to be Free! - December 12th 2015 ~ 14 posts.
.
Blue Dragon Journal. Journal Entry 12.12.2015 Letting Go.by Eliza Ayres Journal Entry 12.12.15 – Letting Go Another day, another portal, another stair-step to ascension, or so "they" say; it is all the same to me, a succession of blah gray days, punctuated by brief glimpses of the sun and blue skies and visits from Family. I KNOW that I am ascending, as I get visits from "Family" every day now, little acts of encouragement, numerous downloads and encodings, promises of future cooperative work and so on. Yet there are times when I get very discouraged, feel lonely and unfulfille...
more »
.
.
.
The Whole You.The Creator Writings.Transcribed by Jennifer Farley, ThetaHealing Instructor/Practitioner. DECEMBER 12, 2015. The Universe designed you to be perfect, not 'parts' to be dissected and liked/disliked at will. Be accepting of your whole self…all of you. Creator. *Tanks to *URL: http://wp.me/p3fIGI-VH ------------------------------ *Please respect all credits.* *This author archives:* http://rayviolet.blogspot.com/search?q=Jennifer+Farley *All articles are of the respective authors and/or publishers responsibility. * *No religious or political belief is defe...
more »
.
.
.The Federation of Ligh.Through Blossom Goodchild.December 12th, 2015. Good morning my friends. Happy to say I am feeling so much brighter now and ready to have a good old chat! *We too, are most pleased your Energy is replenished and your sadness has lifted. If it is convenient with you, we would … as you had thought and prepared for … very much like to 'speak'.* Sure! Headset going on! *(It is suggested that you listen to the audio to receive the High Vibration of sound Energy. It is also transcribed below.)*
https://youtu.be/bQF6PKQmu7s
*TRANSCRIPTION* *Welcome to Each One ... 
more »
.
Hanging Ten over the Apocalypse with Belief in Our Essence. By Sol Luckman, Conscious Life NewsDecember 12, 2015 I believe … a most curious phrase. We've heard about the biology, but what is the etymology of belief? Belief stems from Old English and once meant trust in God. This made belief a close bedfellow of faith. But with the spiritual-materialist split known as the Enlightenment, where soul and body were declared by Church and State to have parted ways, we in the West lost our faith as belief came to mean merely mental acceptance of a thing as true. This was when belief ...
more »
.
.
.
Accept the Reality. Positive Vibrations, by Cedella Marley, A Nice Time, December 11, 2015 [image: Cedella] When we choose to accept what is happening to us, we begin to see the value. In order to make the best of every situation, we must accept the reality of what it is. This will give you a starting point to embrace or shift the direction of where you want the situation to go. When we fight against, we can waste time and energy. Instead, work to visualize how you can make it better and turn the reality into a dream. *One love…* *Cedella* *Tanks to* URL: http://wp.me/p1...
more »
.
.
.
Share Skills Through Theresa Crabtree, Mayan Messages, December 11, 2015 c Have you considered ways to share the knowledge you have experienced with children who would be interested in learning from you? You can go about this in many ways. Tell your stories and teach your skills to family members: your children, grandchildren, nieces, their friends, etc. The library is another resource. Call and schedule talks, storytelling or demonstrations. Contact local schools: public, charter and private and ask for ways you can share your skills with the children. There are also opportun...
more »
.
.
.
7 Common Experiences With The Ascension Process. You're Not Alone! By Gregg Prescott. From Body Mind Soul Spirit, December 11, 2015 For those of you experiencing the process of ascension – here are some aspects. Not everyone is experiencing the same processes. Just know that you are not alone… Below are some common experiences of leaving the old world behind, what they mean, and some tools for comfort: 1. You suddenly feel like you have jumped off a cliff with no net, with strong feelings of no sense of place and nothing to hold onto. This is an indication that you have made a s...
more »
.
.
.*SPECIAL INTERVIEW* *Dr. Suzanne Lie (Guest), Channel for the Arcturians* * Steve Beckow, Host, InLight Radio* *Ascension is a Multi-Dimensional Activity* *The Arcturians* *An Hour with an Angel, November 26, 2015*
https://www.dropbox.com/s/jrcu4nbcj0to869/SteveSue11-26-15.%20copy%...
GET FREE RECORDING AT ABOVE LINK *Steve*: Good Evening everyone and welcome to An Hour with an Angel. Linda has undergone painful surgery on her shoulder and will be off resting for a few weeks I'm afraid. We have a delightful surprise today though; we have Suzanne Lie with us filling in f... 
more »
.
The Power of Convictions and How They Shape Our Lives. What are Yours? By Katrin Geist, Holistic Health Global, Thanks to Conscious Life News Are you aware of how important your convictions are in your life? They rule what you do. They can be conscious or unconscious. They have the power to decide between healing or illness, success or failure, great relationships or mediocre ones. The power of conviction is tremendous, and we all exercise it, to varying degrees. Mahatma Gandhi changed Indian politics forever and inspired global civil rights movements through his practice of no...
more »
.
.
.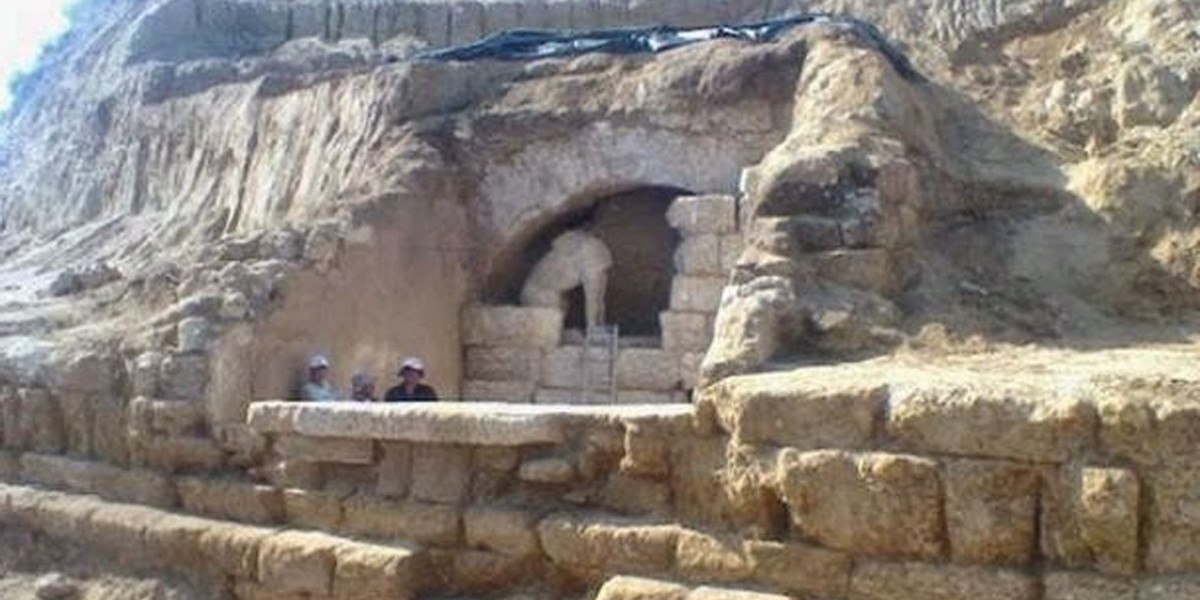 Archaeologists In Greece Have Discovered An Ancient Tomb Guarded By Majestic Sphinxes. From Higher Perspective, December 11, 2015 Greek archaeologists have made an interesting find – an ancient tomb, similar to ones found in Egypt, guarded by two enormous sphinxes, adorned with frescoed walls, and surrounded by a 500-meter-long wall carved from marble. The monument, believed to date back to about 300 BC, is the largest such tomb ever found in Greece and could belong to an important historical figure. Plans are underway to enter the tomb in January! "It is certain that we...
more »
.
.
.
Blue Dragon Journal.. *What a Day!* Journal Entry – 12.11.2015 by Eliza Ayres *Journal Entry – 12.11.2015 – What a Day!* Sometimes work is a bitch. What can I say? Today was one of those days. There was a ton of emotional energy flying around and a lot of short fuses. Molehills were quickly made into mountains and fingers pointed, tit-for-tat. Okay, already… get off the ego trip, folks. Except it comes down to how I can handle or not the energies and whether or not I react… Most people are unaware of that their emotional outbursts create more of the same to experience in thei...
more »
.
.
.Message from Matthew Ward. Through Suzanne Ward. December 10, 2015. With loving greetings from all souls at this station, this is Matthew. Surely nary a soul would disagree that the year seemed to zoom by, but few know that what they perceive as time passing faster is the energy planes Earth has been traversing or that the time-rushing sensation will become stronger as she enters still higher vibratory levels. You do know this, but it's not likely that your thoughts in this moment are about the workings of universal laws, but rather holiday activities; and in keeping with this, we ... 
more »
.
Messagage from Mike Quinsey's Higher Self.Channelied - December 11, 2015 Much is happening on your Earth at this time, most of which is out of sight so that you have little if any knowledge as to what is taking place. A fierce confrontation is occurring between the Light and dark Ones who are rapidly losing their influence. Gradually long suppressed inventions or advancements are coming into being, with those Light Beings involved sometimes risking their lives to be successful. However, they cannot stem the flow and the Light is lifting up all over the world. With an increase in ...
more »
.
.
.
Message from Archangel Gabriel. Through Marlene Swetlishoff.December 10, 2015. Image Source Beloved Ones, Let us have discourse on the quality of love known as liberty. Liberty is one of the greatest blessings that humanity can have in this world. Liberty is the freedom from all the illusions and glamour that beset the Earth. Liberty is acting in such a way as to take control of one's life to realize one's fundamental purposes. Liberty entails that one be self determined and able to control their destiny in humanitarian interest. It means one is capable of self direction and t...
more »
.
.