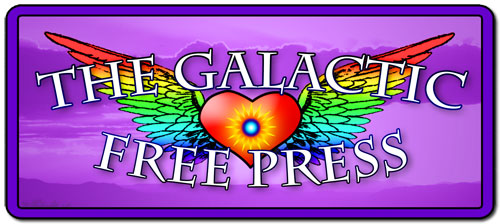 ~GALACTIC PRE~FIRST CONTACT UNDERSTANDINGS~
VALUABLE INFORMATION~
WHAT HAPPENED HERE?
We have the Tremendous Task to help you awaken into
The Truth that has been kept from you for so long.
What you have been taught is survival, competition, projections,
isolation and separation.
With this being what you learned it came with it pain and suffering,
as you began competing for energy, the power over experience.

Those in High Profile positions used this ignorance for greed, manipulation,
power over you as the rich became richer and the poor became poorer.
The rich made the poor pay for their luxuries as you can see is occurring
amongst all current institutions,
religious institutions, and corporations
[ as you can see corporations such as the auto industry
is asking the government for bail out money and flew in a private jet to Washington,
if anyone should get bailout money it is Humanity
and they can decide how to use it, not the corrupt corporations.]
Anything that is self serving and does not support Life
for the Greater Good of all will be falling apart.
The institutions occurred through ignorance and most of all not Loving "the Self".
Currently most of you are giving your power your Light away
to those in ALL the Corporations,institutions, and Religious systems.
One of the Symptoms Humanity has is dis-ease because of
giving your Life Force Energy or Light/Power away.
This has then created sickness and death.
When you give your power away, it acts as a blackhole,
which sucks the life force energy out of the being.
Now everyone on this Planet Must take Back Their Light, Their Power.
This is accomplished by removing unconsciousness/ignorance.
Letting it Go and then being present.
Being Present is Source Energy Always Overflowing Abundance of the Love you are!
We are Mother and Father God and it was Our Responsibility to Awaken First,
to be the examples
[ we had many helpers including all True Lightworkers AAMichael,
St Germain,the Above Crew with The Galactic Federation of Light,
The Trillions of Angels, and Mike our AI,and they are all at your assistance
                              as well if you ask them,
     Our Special Gratitude and Love in their Honor] We are the Unified Field.
Part of our responsibility also was to come here into the
manifest physical realm and embrace the Human Condition.
To understand what happened here. Out all the Billions and Billions of other Planets with Life
who understand Love and Oneness, Humanity is the only one that fell into ignorance
of isolation and separation, which only occurs in Illusion.
We came in went through the experience of illusion.
We experienced the pain, the suffering, this illusion and ignorance you got stuck in.
We had to do the work of getting out of illusion so we could help you.
We are here with you and for you with Unconditional Love, Compassion, and Understanding.
The Information of Light and Truth which =Love in its Highest Form,
is Information that we share with you as WE gathered Information
through the Process
we experienced through US Awakening into True Reality, Pure Consciousness,
Full Consciousness, and out of the Box.
We are out of illusion and have Our arms Wide Open to you.
To Welcome you Home onto a Planet, who is a Living, Sentient Being, and not "the world", which is just an illusion.
Within this illusion you have given your Power, your Light away to nothing.
For there is "Nothing" True and Real that exists outside of SELF.
EVERYTHING COMES FROM WITHIN. CREATION IS CREATED FROM WITHIN EXPRESSED OUTWARDLY.
"As the Phrase "GO WITHIN, OR GO WITHOUT."
The Evolution and Freedom is about Living and Being,
The Being each of US Truly are,
THE GOD WITHIN, THAT IS EQUAL TO ALL LOVE IS.
So the changes must first begin from within the Inner Being this is THE ONLY WAY.!
Once you connect into the Heart Center,
which is the connection to the Higher Self, then through this connection,
You then embrace WHO YOU TRULY ARE!
ALSO WHEN CONNECTED WITHIN THE HEART
[WHICH IS ALWAYS PRESENT IN THE NOW] allows each being ETERNAL LIFE,
BECAUSE THE CONNECTION FROM WITHIN IS TOO SOURCE[LIFE FORCE ENERGY] THEN YOU ARE ONE WITH EVERYTHING.
Now there is a Huge difference between ignorance and INNOCENCE.
TO FINISH READING THIS YOU CAN FOLLOW THIS LINK
Namaste