Marriage a Minefield for Men
June 2, 2015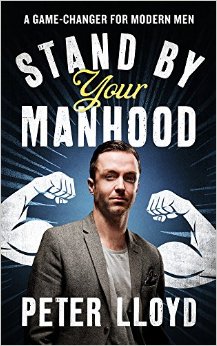 As this article shows, the satanic Masonic bankers and their minions have inflicted irreparable damage to the institutions of marriage and family.
Ultimately women are the biggest losers as men abdicate the responsibilities of marriage. 
Nevertheless, men who want families should not give up. 
There are still plenty of women who are in touch with their natural instincts, and are loyal and loving.
(
Abridged
 by henrymakow.com)
The state of matrimony is not just ailing. It is dying out faster than a mobile phone battery. 
According to the Office for National Statistics, marriage in Britain is at its lowest level since 1895. In 2011, there were just 286,634 ceremonies -- a 41 per cent free fall from 1972, when 480,285 couples tied the knot. For an army of women, Mr Right is simply not there, no matter how hard they look for him.
 And the reason? When it comes to marriage, men are on strike. Why? Because the rewards are far less than they used to be, while the cost and dangers it presents are far greater. 
'Ultimately, men know there's a good chance they'll lose their friends, their respect, their space, their sex life, their money and -- if it all goes wrong -- their family,' says Dr Helen Smith, author of Why Men Are Boycotting Marriage, Fatherhood And The American Dream. 'They don't want to enter into a legal contract with someone who could effectively take half their savings, pension and property when the honeymoon period is over. 'Men aren't wimping out by staying unmarried or being commitment phobes. They're being smart.' ...
'Be in a relationship, even live together. But don't get married. Especially if you have any prospect of making money.' American social commentator Suzanne Venker agrees. The problem with divorce settlements, she says, is women want to have their cake and eat it. 'We messed with the old marriage structure and now it's broken,' she says. 'Back in the old days, stay-at-home mothers got a financial reward because child-rearing doesn't pay cash. 
'Now we want total independence from men, but if we divorce -- even without having children -- we expect to get alimony for ever. We can't have it both ways.' Along with the prospect of endless domestic criticism, this is why men are saying 'I don't' rather than 'I do'. Men need marriage like a fish needs a bicycle. 'Many women have been raised to think of men as the enemy,' says Venker. 'It's precisely this dynamic -- women good, men bad -- that has destroyed the relationship between the sexes. 
'After decades of browbeating, men are tired. Tired of being told there's something fundamentally wrong with them. Tired of being told that if women aren't happy, it's their fault. The rise of women has not threatened men. It has just irritated them.' But by far the most negative aspect of marriage is the likelihood of being edited out of your children's lives -- if it all goes pear-shaped -- by a state that has relegated the role of father to its lowest point ever. It wasn't always this way. In the 1800s, men typically got custody of the children in the event of a split -- not as a result of privilege, but because they were solely financially responsible for them. 
They got the children, but they also got the bill. Benefits Britain didn't exist, encouraging single mums to go it alone. Now, 200 years on, women get the children, but men still get the bill. Sometimes, men even pay for children who aren't theirs. The Child Support Agency has 500 cases of paternity fraud a year, where a mother names a man as the biological father of her child, even when she has a good idea he isn't. And that's just the cases we know about. According to a YouGov study, 1.2 million men doubt they are the fathers of their partners' children....
To this day, no British woman has been convicted of paternity fraud. 
 The Children Act of 1989 specifically declares: 'The rule of law that a father is the natural guardian of his legitimate child is abolished.' A year later, a report by the Institute for Public Policy Research called The Family Way saw Harman declare: 'It cannot be assumed men are bound to be an asset to family life or that the presence of fathers in families is necessarily a means to social cohesion.' Even now, the Children and Families Act of 2014 doesn't mention the word 'father' once. Not once. 
Sir Bob Geldof was one of the first high-profile men to challenge the legislation after losing access to his daughters Peaches, Pixie and Fifi when Paula Yates left him in 1995. 'It was beyond expensive,' he told me. 'I had to borrow money and was close to losing it all. In the end, my circumstances changed, but it could have been very different. 'Men still spend thousands getting court orders that aren't worth the paper they're written on. The whole system is disgusting. 
Meanwhile, young women 'act out a skewed version of femininity that prioritizes the use of sex and relationships with men above all else'. Cruelly, this creates the cycle all over again, with teenagers jumping into bed with each other without a thought for the consequences. The Trust for the Study of Adolescence recently proved scores of teenage girls in Britain are deliberately becoming young mothers as a career move because, with the state and the father contributing, it offers more guaranteed security than a job. 
Even 13-year-old girls admitted this, which might explain why Britain has the highest teenage pregnancy rate in Europe, at an annual government cost of nearly £63million. Perhaps the law-makers need to think about radical action to break the cycle. Maybe men could be allowed to have a financial abortion from a child to which they didn't pre-consent. 
In a specified time -- say, legal abortion guidelines -- men could be allowed to formally relinquish all monetary obligations, rights and responsibilities if duped into fatherhood. The woman still wants to proceed? Fine, that's her choice. But not on his salary. Controversial? Yes. But overnight we would see fewer acts of conception by deception. And that can only be a good thing -- for men and for society. 
The problem is exacerbated by the way fathers are portrayed in countless films and TV shows as being utterly inept and untrustworthy. Off the top of my head, I can cite Men Behaving Badly, Last Of The Summer Wine, The Simpsons, Everybody Loves Raymond and Friends as examples, plus Three Men And A Baby -- the highest-grossing box office hit of 1987. 
--
- See more at: http://henrymakow.com/2015/06/marriage-a-minefield-for-men.html#sth...