Hi everyone!!
I just found that these books can be useful for you all........Use them in appropiately way...:)
Qigong (pronounced "chee-gong") is a popular form of traditional Chinese exercise that uses the body's vital energy to make you stronger and healthier and live longer.
In Qigong for Healing and Relaxation,world-renowned Qigong Master Michael Tse introduces a new series of easy Qigong movements. These movements, because of their simplified form, enables you to focus energy on a particular part of the body for healing and relaxation. This fully illustrated guide to better health is suitable for people new to Qigong as well as more experienced students.
http://rapidshare.com/files/102957389/Qigong_ForSpunkinsUp.rar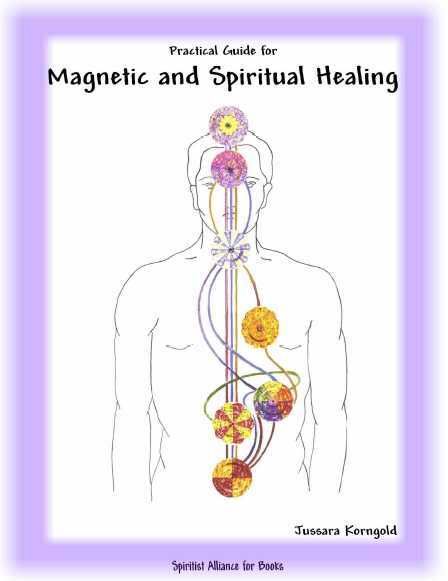 To heal through passes is not a modern concept; it is as old as Man himself. The Spiritist definition of health is characterized by the degree of Spirit's commitment to the natural laws. Jesus taught us to love our neighbor and the pass is one of the many ways we can practise this.
http://rapidshare.com/files/108046117/MagneticSpiritual_Spunkins.rar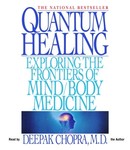 Here is an extraordinary new approach to healing by an extraordinary physician-writer -- a book filled with the mystery, wonder, and hope of people who have experienced seemingly miraculous recoveries from cancer and other serious illnesses.

Dr.. Deepak Chopra, a respected New England endocrinologist, began his search for answers when he saw patients in his own practice who completely recovered after being given only a few months to live. In themid-1980's he returned to his native India to explore Aruyveda, humanities most ancient healing tradition. Now he has brought together the current research of Wetern medicine, neuoscience, and physics with the insights of Ayurvedic theory to show that the human body is controlled by a "network of intelligence" grounded in quantum reality. Not a superficial psychological state, this intelligence lies deep enough to change the basic pattenrs that design our physiology -- with the potential to defeat cancer, heart disease, and even aging itself. in this inspiring and pioneering work, Dr. Chopra offers us both a fascinating intellectual journey and a deeply moving chronicle of hope and healing.



http://rapidshare.com/files/97554722/DEEPAKCHOPRABySPUNKINS.rar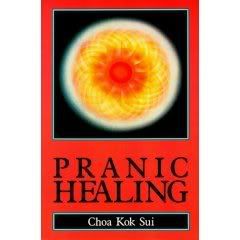 Whether you study reiki, polarity, therapeutic touch or another modality, this is the perfect introduction book for you. Pranic healing is the term used to encompass many energy healing techniques known around the world. However, it is not initiation-based like reiki. That means you can learn to use pranic healing without the blessings from a Master.

"Pranic Healing" completely covers the essentials of healing: cleansing oneself, prayer, cleaning the patient's energy body, sending energy and closing the healing session. Also are included basics of chakras, the power of words and illnesses.


http://rapidshare.com/files/102951226/Pranic_HealingSpunkinsUp.rar
Energy healing (aura and chakra healing) is one of the most profound and fundamental alternative therapies in the field of alternative medicine and holistic health. It employs spiritual healing methods which expand the awareness of the energy healer and uses energy, color and light healing techniques to catalyze healing in the patient's energy field (aura and chakra system)—helping the patient break free from afflictions and limitations of body, mind and spirit. It may provide enhanced quality of life for the patient, and facilitate spiritual growth. Energy healing is often a powerful spiritual path for the practitioner, as well.

http://rapidshare.com/files/102901090/ChiosalllevelsSpunkinsUp.rar