Dr. Day Speech 1969: An Insanely Evil Plan To Enslave Mankind…2017-05-03
In this article we show you the shocking proof of how unimaginably evil and insane the plans of the NWO globalists are in order to enslave mankind and eliminate billions of people while brainwashing them into mindless robots. Not only that, we see clearly that their old plans have come to fruition in many, many aspects and with this document in hand we understand why property prices have gone sky high all over the world during the last few decades.  It has been engineered this way in order to push out young people from the property market and deny them the chance to have their own home and a family. Nuclear terrorism, depopulation, world religion, mass euthanasia, HBTQ, death of the family, vaccines, mass surveillance, free sex, homosexuality, bad food, chip implants, no ownership of property etc etc. They have planned all of these things and the purpose is to enslave mankind after people have become brainwashed enough to accept anything that the MSM tells them to do.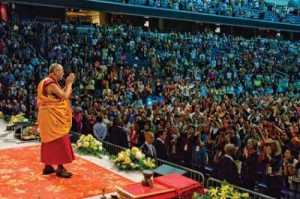 Dalai Lama Performs The Kalachakra Ritual To Ignorant Westerners
http://expandourmind.com/2017/05/02/dr-day-speech-1969-nuclear-terr...